Premium Brake Caliper Tool Press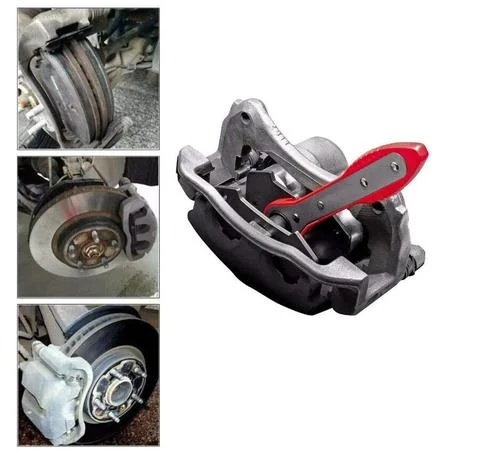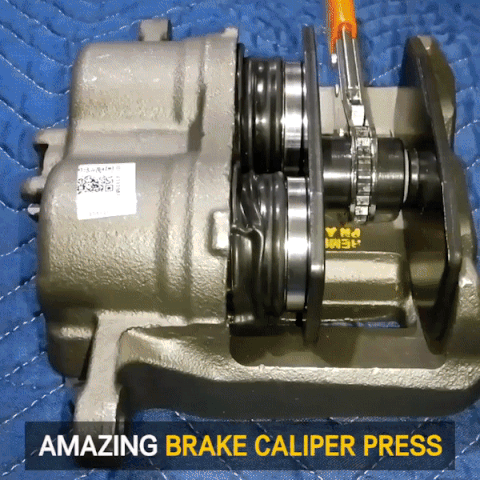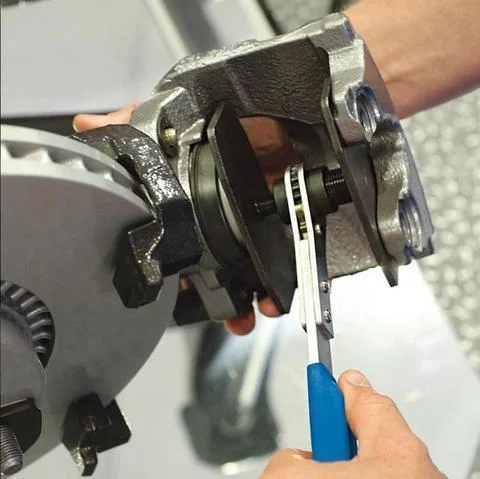 Features:
  Be used on twin and quad piston fixed calipers, as well as single and twin piston floating calipers.
  Centrally located ratchet evenly spreads force in a parallel manner to prevent misalignment of pistons.
  Ratchet technology gives a full 360-degree swing so that the spreader may be placed at any position.
  The extended reversing lever allows for easy change from spreading to retracting
  All items brand new with guaranteed quality. Made of high quality 45# steel material, high strength and durable for long time use.
Easy to Use Steps: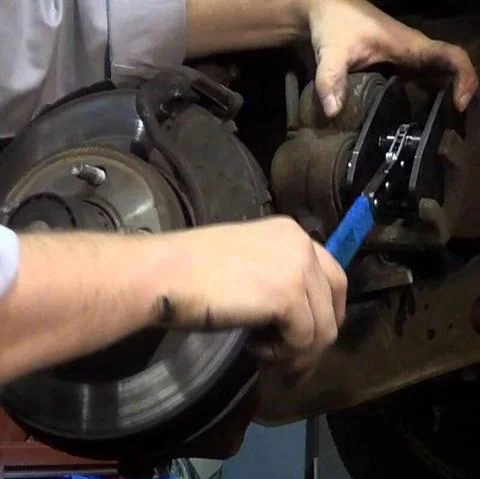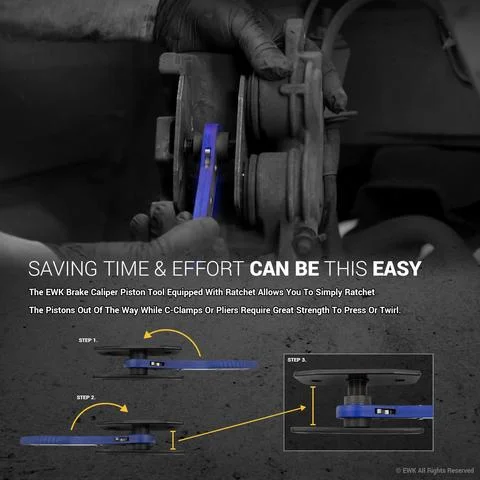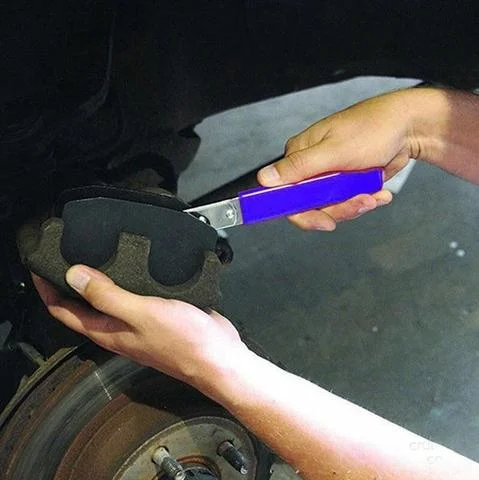 Specifications:
  Material: High-quality carbon steel.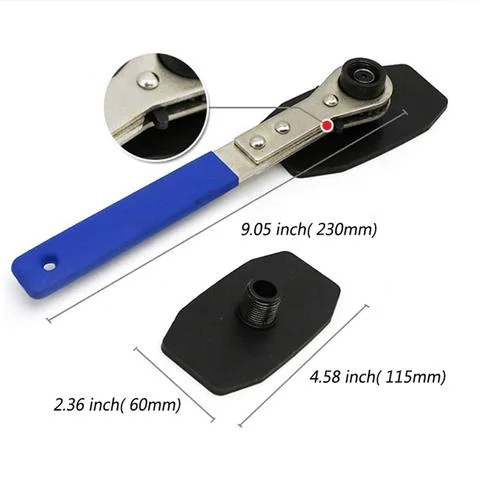 Package Include:
BRAKE CALIPER PISTON TOOL: Use the ABN Ratcheting Brake Caliper Compressor Tool to compress pistons quickly and easily into the calipers; Disc brake pad spreader tool creates a larger space between the caliper cavity to make room for newer and thicker brake pads; Quad and dual piston brake caliper tool comes pre-lubricated to protect against oxidation; It is suggested to lubricate between uses.
FITS YOUR VEHICLE: Disc brake caliper tool set includes 2 sets of piston plates that spread from 1-9/16 to 2-3/8 inches (2.5 to 5.1 cm) to allow plenty of room to install new brake pads; 

Use as a single piston caliper tool, a dual piston caliper tool, a quad piston caliper tool, and a rear brake caliper tool; 

This versatile caliper piston compressor tool is ideal for cars, trucks, and some commercial vehicles; 

Works on both fixed and floating calipers.

RATCHETING ACTION: Brake piston compression tool provides a 360-degree swing that allows you to keep the compression plates in place while you lever the handle back and forth to spread or retract the plates; Centrally located ratchet screw creates even force when compressing pistons to ensure proper alignment and to prevent damage to your brake components; Reverse tool movement to retract compression plates by flipping the switch on the handle.
EASILY RESET YOUR BRAKE CALIPERS AND PISTONS: Drain fluid from calipers using approved brake pressure relief procedure then remove the caliper and worn brake pads from your rotor assembly; Retract brake caliper press plates to fit inside the caliper cavity; Begin ratcheting slowly and steadily until the pistons have retracted completely; Retract compression plates to remove the disc brake piston tool from the caliper cavity.
BUILT TO LAST: Constructed of carbon steel, the ratcheting screw and pad plates are designed for maximum strength and durability; Thick 7.8-inch (19.8 cm) steel handle features plastic shell for comfort and efficiency; Brake piston spreader set includes (2) 4-5/8 by 2-3/8 inch (10.2 by 5.1 cm) plates and (2) 7 by 2-3/8 inch (17.8 by 5.1 cm) rotating plates; Larger plates are held in place with built-in magnets for easy attachment and removal.