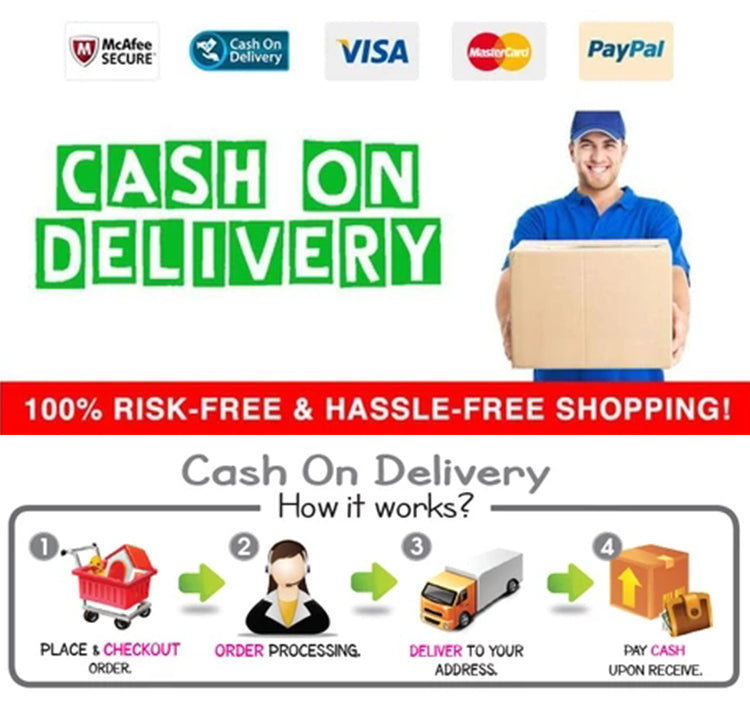 You can take your family to go fishing, experience the joy of outdoor camping, and let the children enjoy the fruits of their labor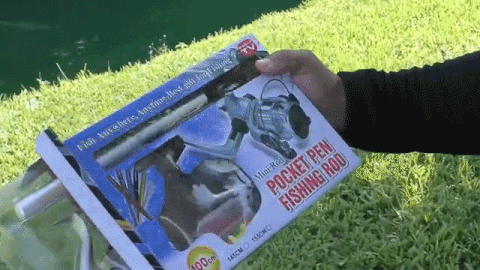 Features:
Fishing anytime, anywhere with this world smallest fishing rod
It is Portable, Compact, Lightweight and easy to use.
Fits Pocket, Glove Box, Briefcase, Backpack.
Suitable for fishing from a boat, a dam or on ice.
Perfect gift for the avid fisherman, executive kid on the go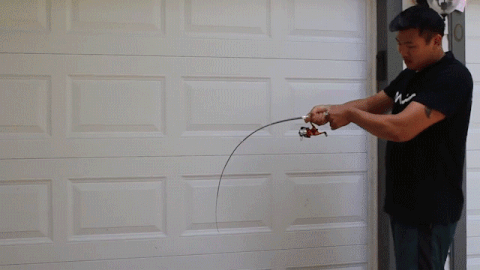 PRODUCT DESCRIPTION
Premium Quality Fishing Rod
Glass steel fiber rod, solid and strong to fight with big fish, and aluminum alloy shell, corrosion resistant and lightweight.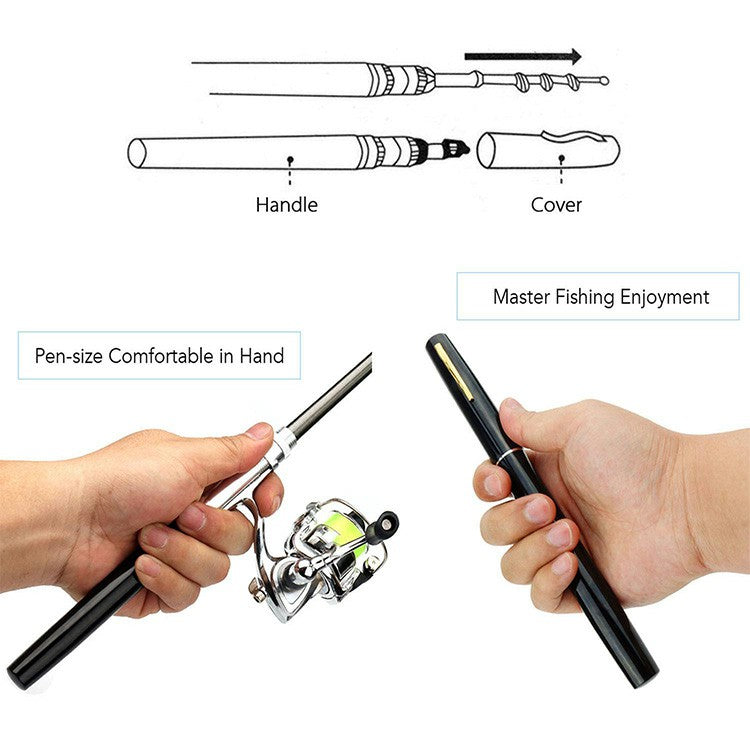 Premium Quality Fishing Reel With Line
Mini spinning reel with fishing line, 4.3:1 gear ratio, 2+1BB with copper axis for smooth and easy operation.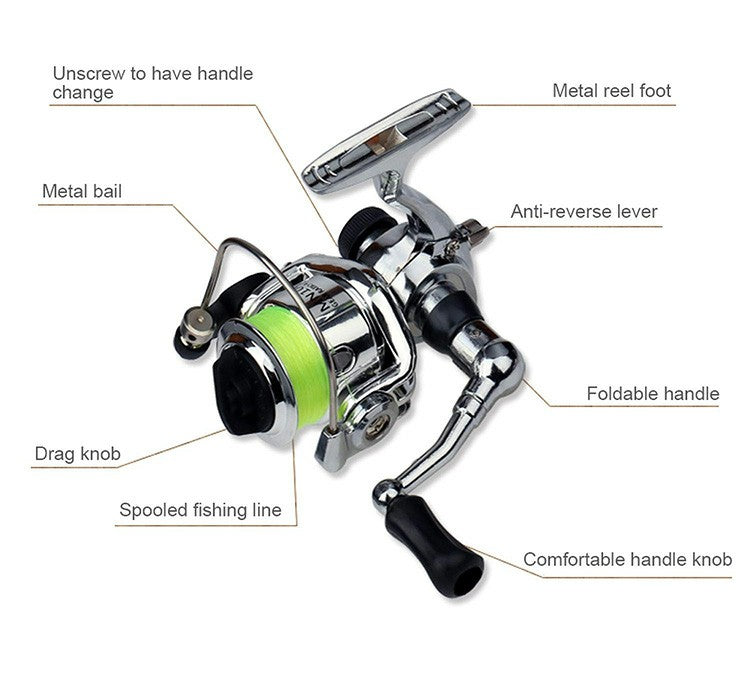 Designed For Easy Fishing
Only 9.8oz, lightweight for easy transparent, and 8.0in in collapses length to fit in your pocket or fishing tackle, working well in freshwater and saltwater.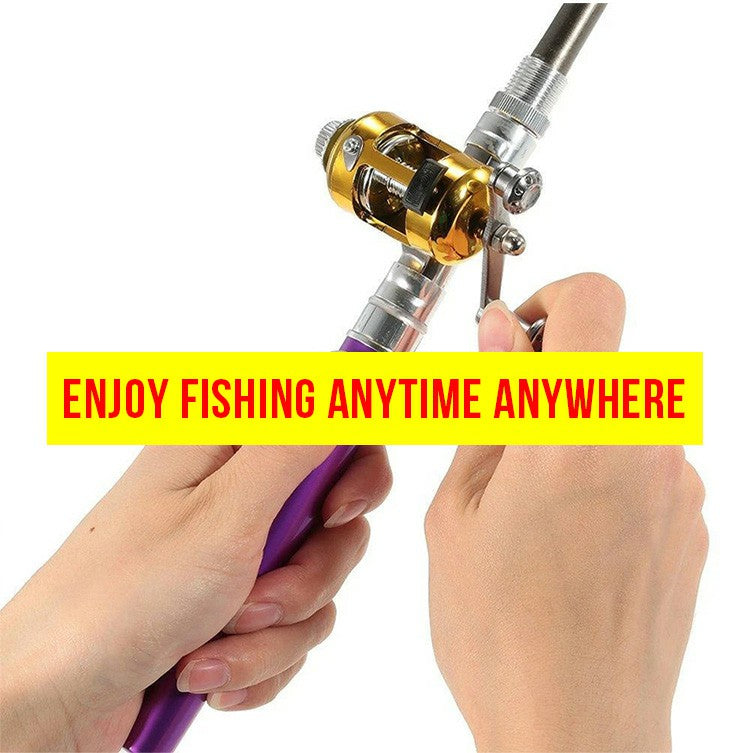 How To Use
Open your pen rod by taking off the cap, simply insert the reel between the two grooves on the pen and twist the screw down to tighten the reel onto the rod.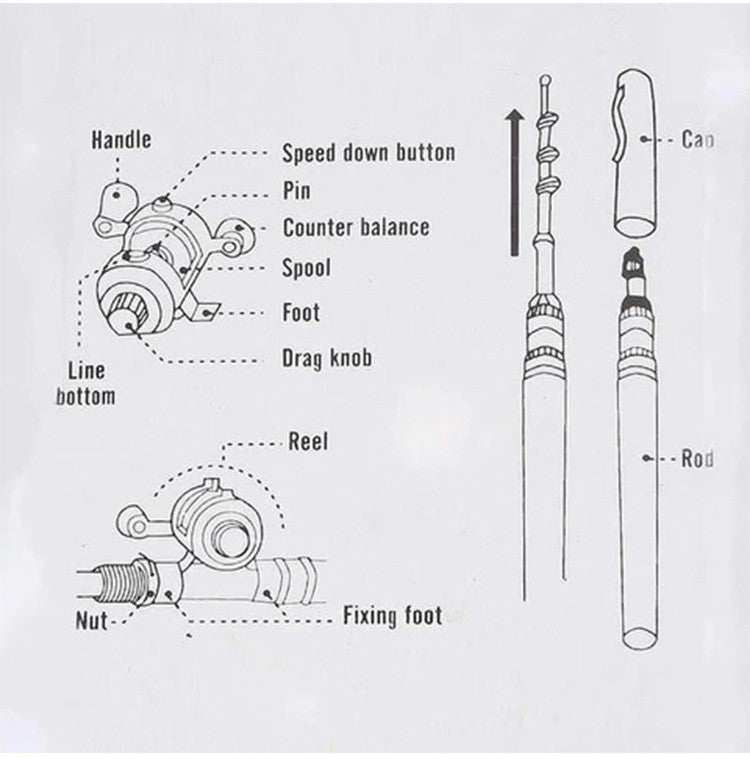 Specification:
Pen Fishing Rod
Material: Fibre Glass, Aluminium Alloy
Color: Random Color
Closed Length: 8 inch(21cm)
Extended Length: 38 inch(95cm)
Dia: 0.6 inch(15mm)
Weight: 56g
Mini Baitcasting Gold Reel
Material: Aluminium Alloy Brass
Length of the body: 5cm (approx)
Dia: 3cm (approx)
Weight: 68g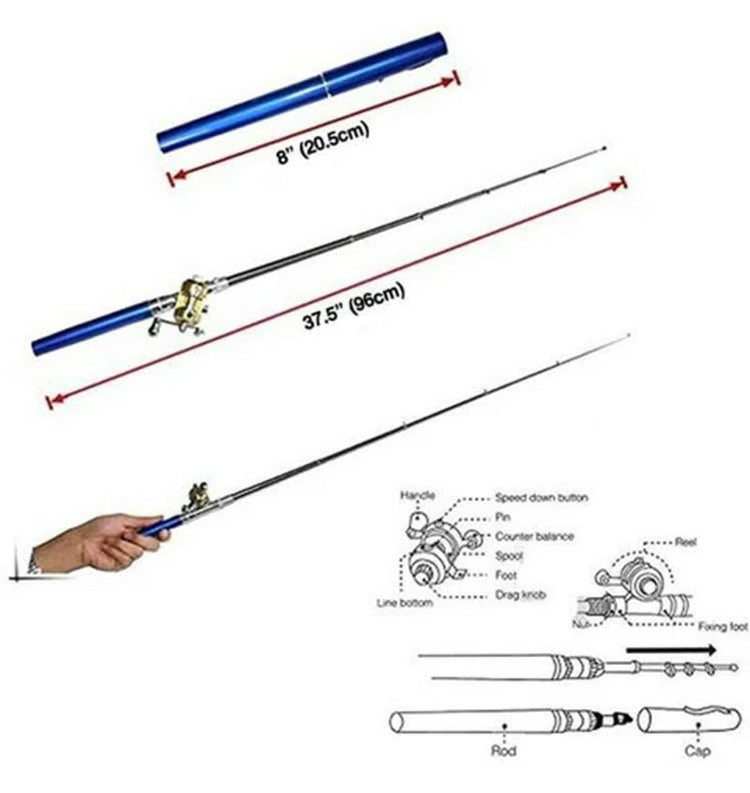 Reel Installation Instructions:
Open your pen rod by taking off the cap.
Simply insert the reel between the two grooves on the pen (there is a moving piece which slides up and down).
Twist the screw down to tighten the reel onto the rod.

Package Includes:
1 x Fishing Rod(Random Color)
1 x Fishing Reel
1 x 100 Meter Fishing Line
10 x 5cm Fishing Lures(Random Color)